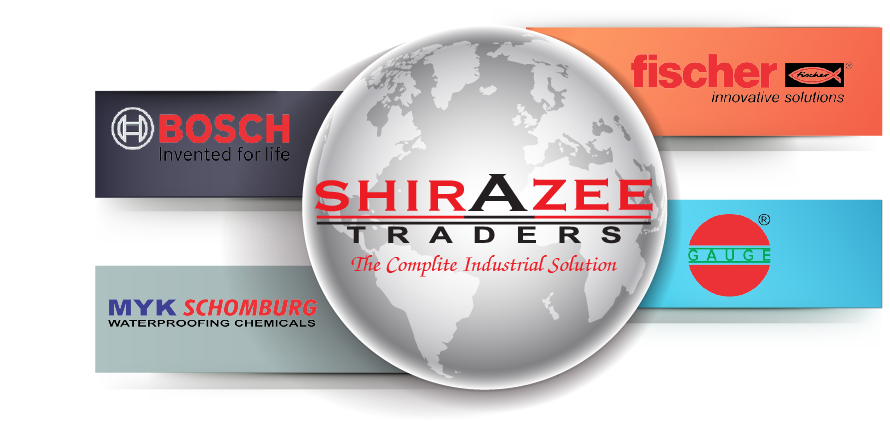 Shirazee Traders is the Leading Hardware Traders in Pune, Wholesalers and Dealers of Fasteners , Power Tools, Hand Tools, Rebarring Chemicals, Nut Inserts etc for brands like Fischer, Bosch, Gauge, MYK Schomburg etc.
MYK Schomburg India Pvt Ltd. is a joint venture between MYK group of companies Hyderabad and Schomburg GmbH of Germany (www.schomburg.de) who are one of the leading solution providers to the construction industry in the European market with a complete line of products, systems and services in 39 countries for over 70 years with 12 manufacturing plants worldwide.
MYK Group's business expertise in India lies in Cement, Tile & Stone Installation system (Laticrete of USA), Industrial fans, Spinning & development.
The competence of MYK Schomburg lies in the fields of (as mentioned on their webpage)
Waterproofing Systems
Repair and restoration
Building and Construction Joint Sealants
Industrial floorings, Epoxies, PU, Cementitious
Admixtures and Surface Treatment
Grouts and Anchors
Grinding Aids
MYK Schomburg Products like MYK Anchor HF 66 , MYK Aquafin , MYK Flexicoat, MYK Top
Guard and many more such products are available with Shirazee Traders.
For More Information Visit Our Hardware Shop.