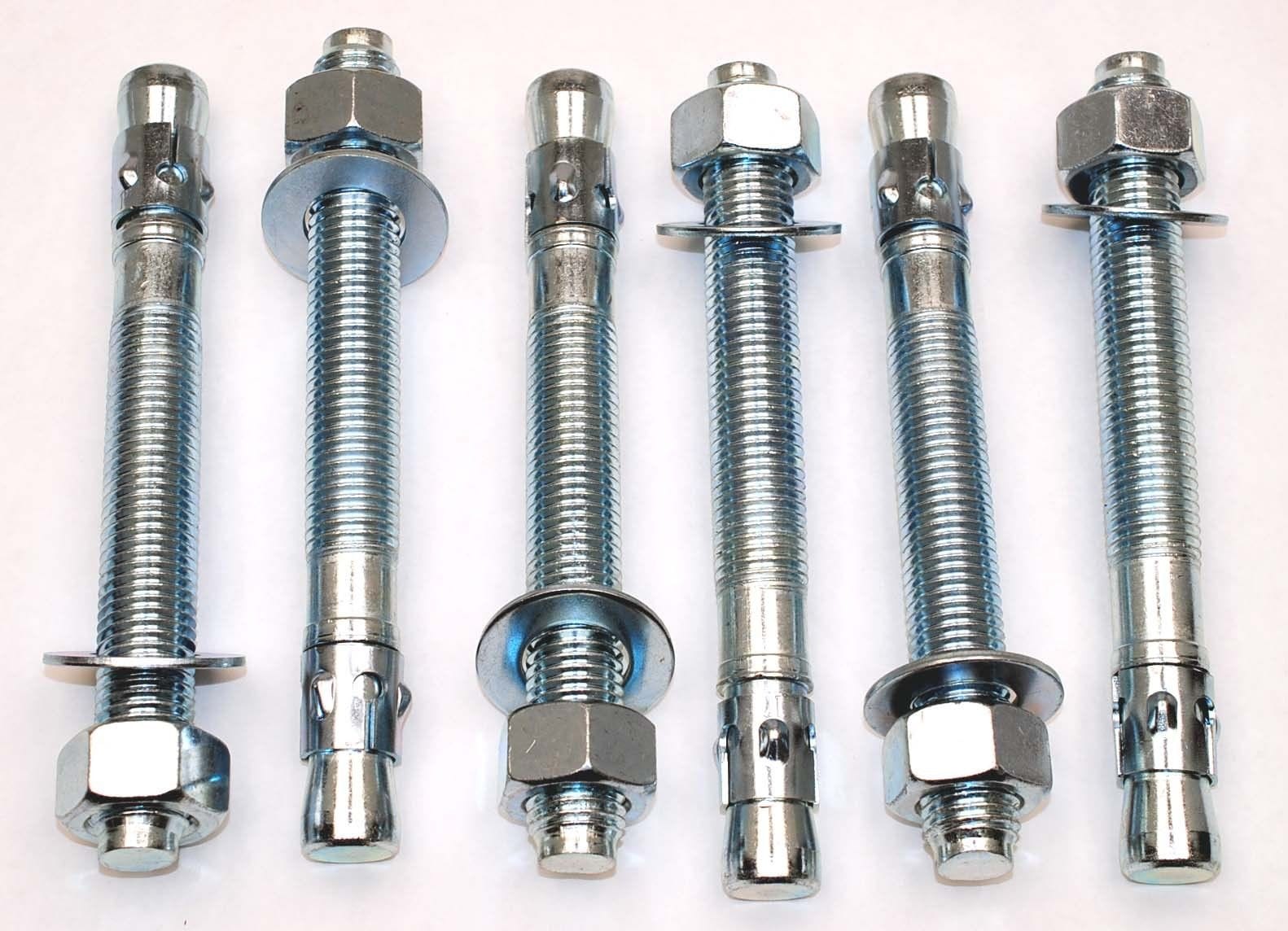 GAUGE WEDGE ANCHORS
What are Wedge Anchors?
Wedge Anchors also know as stud anchors or expansion anchors are used for heavy built fastening into solid concrete or stone. They cannot be used into the soft, hollow or porous base like brick or wood. It consists of two separate pieces but they are permanently assembled into a single unit.
The Anatomy of Wedge Anchor
Wedge Anchor body is made of carbon steel or Stainless steel; it is threaded on one end while the bottom end is cone shaped tapering to the nominal diameter. There is expansion clip which is permanently attached to the end of the Anchor body.
The wedge anchor is complete with a nut and a washer of standard measure made up of carbon steel and zinc plated or stainless steel.
Where Wedge Anchor can be used?
Wedge Anchor is used vastly in the following concrete applications like
| | |
| --- | --- |
| Elevators | Roof Flashing |
| Escalators | Steps |
| Railing | Car lift |
| Windows | Duct work |
| Water Pipe | Man door |
| Fire Sprinklers | Desk |
| Light Fixture | Shelving |
| Fence Post | Sign |
| Light Post | Exit Sign |
| TV Antenna | Car Lift |
| Bike Rack | Overhead door |
| Park Bench | Electric Pipe |
| Conduit | Television |
Use Stainless Steel Wedge Anchors for outdoor or Caustic Environments. Use Zinc plated Wedge Anchors for indoor or non-caustic environments.
GAUGE Wedge Anchors
GAUGE Wedge Anchor from Shirazee Traders gives maximum load bearing capacities. It is suitable for pre-positioned and push-through installation. It is designed in a way to increase the flexibility also fewer hammer blows and minimal torque slippage decreases the installation time.
Approved for: Concrete C20/25 to C50/60 Non-Cracked
Suitable for: Concrete C12/15 Natural stone with dense structure